Joseph Romero
| CPA/Managing Partner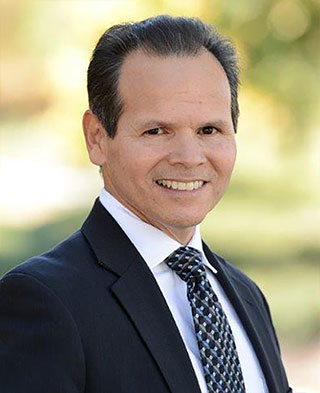 Joe is the Firm's Auditing and Accounting Partner. He is renowned for his hands-on approach to managing client engagements. Joe excels at service delivery and helps our team members do the same. Through the course of his career, he has managed all aspects of a CPA firm. As a result, firm members seek out his counsel and clients call on him for his expertise
He upholds the quality of engagement services. He does so by monitoring the planning, fieldwork and review of audit reports as well as procedures and work papers. This way, he ensures they meet the generally accepted auditing standards as well as accounting and review standards as established by the American Institute of Certified Public Accountants, and the requirements of each individual engagement.
Immersed in accounting since 1985, Joe founded his own practice, Romero & Associates, LLP in 1995. He joined GYL Decauwer LLP in 2011 and our clients have benefited from his in-depth experience in tax, accounting and business consulting. He provides all services related to auditing and accounting, internal controls, cost allocation, regulatory compliance and efficiency enhancement.
Numerous clients have been helped by Joe because of his specialization in working with small to mid-sized businesses. He assists them in strategically navigating the complex issues they face. In addition to his work with small and mid-sized businesses he also has a concentration of small to large not-for-profit clients and has developed an expertise regarding real estate development with particular expertise in low income housing tax credit partnerships.
Joe has been a Certified Public Accountant in the state of California since 1990. He is a member of both the California Society of Certified Public Accountants and the American Institute of Certified Public Accountants.
The University of San Diego in California is Joe's alma mater. He graduated in 1985 with a Bachelor of Arts in Business Administration with a Concentration in Accounting. Joe was a member of the Accounting Honor Society of Beta Alpha Psi.
The California State Polytechnic University of Pomona has had Joe as a guest lecturer and instructor. He has also presented various seminars to community organizations on financial statement presentation and disclosures.
Off-the-job, Joe, along with his wife, Lucy, keeps active with their three children and a host of family activities. He is an outdoorsman and enjoys snow skiing, water skiing, hiking, camping, and mountain biking.
Joe's Work Philosophy
"Every job is a self-portrait of the person who does it. Autograph your work with excellence." Anonymous
Email Joe