John Lerias
| CPA/Partner Emeritus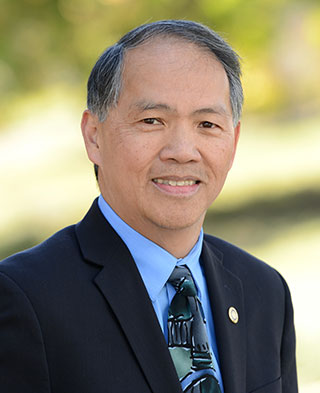 John is the Managing Partner of our Firm and makes things happen. He coordinates the strategic direction and operational plans for the evolution and profitability of GYL. He does so through organic growth, mergers, acquisitions and organization membership. John is sought after for his in-depth knowledge and proven expertise when it comes to his specializations. These include manufacturing, construction, homebuilders, not-for-profits, quality control and peer review.
He has been in the accounting world since 1978 and is adroit at tax and accounting consulting with a particular emphasis on business succession, conflict resolution, profit enhancement, business financing and executive compensation. Our clients seek John out for his exceptional skillset and vision. He knows how to bring their plans to life. In addition to the above responsibilities, John assists our team members in demonstrating our Firm's service ethos for our clients every day.
Before John joined GYL Decauwer LLP in 1998, he was the founder of the tax consulting and accounting practice at Gregory, Yorke and Lerias. He provided business consultations and financial analyses. John also consulted extensively on tax planning and saving strategies as well as the development of accounting and management systems.
A Certified Public Accountant since 1981 in the State of California, John is a member of the American Institute of Certified Public Accountants and the California Society of Certified Public Accountants.
Memphis State University in Memphis, Tennessee is John's alma mater. In 1978, he obtained a Bachelor of Arts in Business Administration with a concentration in Accounting.
Off-the-job, John travels extensively with his wife, Carolyn, and can be considered a renaissance man of sorts. He enjoys classical music, plays the piano and guitar, prepares gourmet food and complements that with wine tasting. He is passionate about animals and nature. John is concerned about the preservation of our planet and the quality of the global environment. He photographs wildlife and nature, and his other outdoor activities include snow skiing, golf, hiking and biking.
Our Partners are often featured in traditional and social media. John was a guest columnist from 1999 – 2000 for the Inland Empire Business Journal in Ontario, California.
He has also presented various seminars to the banking community on financial statement presentation and disclosures. From 1988 until 2000, John was an Instructor of Construction Accounting for California State Polytechnic University Construction Management Program. He has been a member of the Rotary Club of Rancho Cucamonga since 1985.
John's Work Philosophy:
"Two things define you. Your patience when you have nothing, and your attitude when you have everything".
Anonymous
Email John