David B. Cohen
|BBA/MBA/MS/CPA/Partner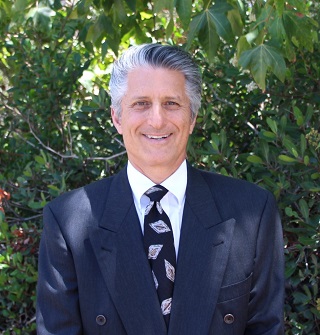 David, a Partner in our San Diego office, excels at taking the complex and breaking it down in order to determine the best possible taxation and financial planning strategies for our clients. He possesses extensive experience across a broad array of accounting services. He is particularly sought-after for his expertise in the field of taxation relating to international and multi-state taxation , mergers, consolidations, acquisitions, manufacturing, construction, high-tech, retail and wholesale distribution, research and development, real estate, qualified plans, employee benefits, executive compensation, professional services, high net-worth individuals, trust and estate taxation and planning.
With 32 years in the public accounting sector, including five with Deloitte Touche, David is renowned for bringing peace of mind to his clients and delivering on their expectations. He is adept at determining what his clients need and how to best serve them. He anticipates any challenges and capitalizes on opportunities for them. David's expertise also includes: retirement planning, education funding strategies, long-term care, disability and other insurance planning strategies and sophisticated estate and trust techniques.
Planning for complicated business strategies of international and domestic public and closely-held business interests is also in David's wheelhouse. He is called on by clients to advise on the proper structuring of various and composite business acquisitions and sales, buy-sell agreements, intricate multi-generational estate and trust planning techniques, insurance, charitable gift planning, private annuities and corporate executive compensation plans. For his clients, David is a most trusted advisor.
He holds a BBA with a Major in Accounting and a Minor in Computer Science from San Diego State University (with honors) and an MBA with a Major in Accounting and Taxation from the same university (with honors). David's professional affiliations include: Certified Public Accountant – State of California, American Institute of Certified Public Accountants (AlCPA), California Society of Certified Public Accountants, Member of Alliance of Merger and Acquisition Advisors, NAEPC Accredited Estate Planning Specialist, Past President of the San Diego Estate Planning Council, La Jolla Estate Planning, Trust and Probate Section, NASD and SEC Series 7 Licensed, California, NASD Series 66 Licensed and Insurance Licensed in multiple states. David has been awarded Accountant of the Year by The United States Small Business Administration and the San Diego County Chamber of Commerce.
Off-the-job, David enjoys the beach, tennis, golf, skiing and spending time with his family.
David's Work Philosophy:
"Success isn't just about what you accomplish in life. It's about what you inspire others to do."
Anonymous
Email David